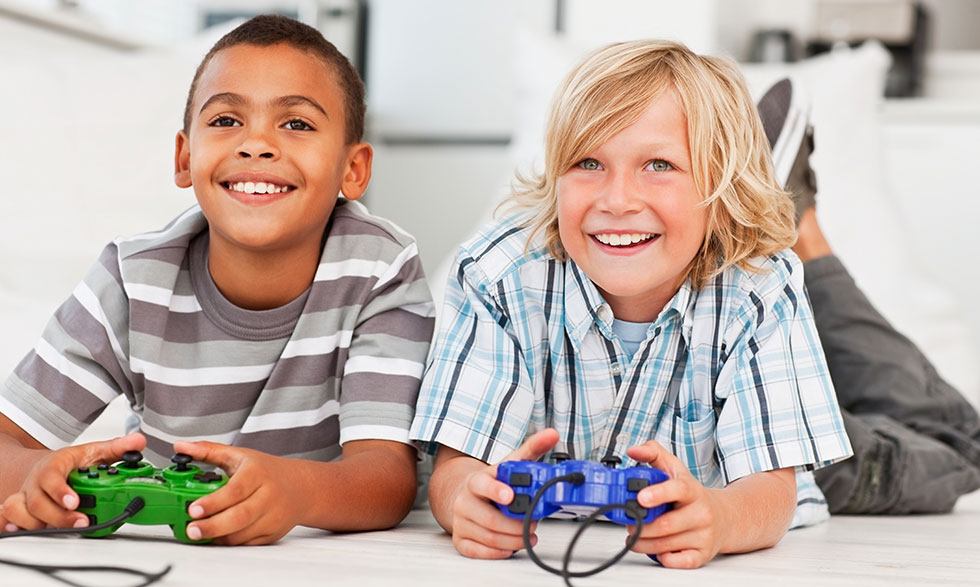 Here's a surefire conversation starter: Tell a group of parents that you're studying whether too much screen time affects the brain development of children.
Then stand back and wait for the avalanche of questions.
"I can't tell you how many times I'm asked if too much screen time is bad or how to set limits. The most frustrating part is, everyone wants an answer and I don't have one yet," says Gaya Dowling, Ph.D.
But some answers may be coming soon.
Researchers are asking kids exactly how they use their screen time—multiplayer video games, solo games, or social networking, for example.
The ABCD Study
Dr. Dowling is the director of NIH's landmark 10-year study looking at how environmental, social, genetic, and other factors may affect a child's brain and cognitive development and influence their life. One of the components of this study is the effect of screen time on brain development and health from age 9 into young adulthood.
The ABCD (Adolescent Brain Cognitive Development) study is the largest long-term investigation into, among many other things, how scrolling, texting, game-playing, and other screen time affects kids' behavioral development and mental health.
It's led by the National Institute on Drug Abuse and the National Institute on Alcohol Abuse and Alcoholism and supported by eight other NIH institutes.
The study started enrolling participants in 2016 and is tracking nearly 12,000 children at 21 research sites across the country.
The project is particularly significant because, as one researcher explained it, "these kids are really the first of the screen time generation. Their births were announced on social media. Their first memories of screens were in the home. They're fully digitally immersed."
Tracking brain development
The youngsters will undergo MRI scans every two years to track their brain development and will have yearly questionnaires and interviews. This will track how factors like technology use impact their mental health and success in school.
"We're asking about things like substance use, sports and arts participation, depression, family conflict, and sleep problems," Dr. Dowling says.
Researchers are asking kids exactly how they use their screen time—multiplayer video games, solo games, or social networking, for example. This will help the researchers determine if some types of digital media are better than others.
At the moment, the data on how much screen time kids get is based on what they and their parents tell researchers.
But, as Martin Paulus, M.D., points out, "there's almost no correlation between what parents report about kids' screen use and what the kids report." Dr. Paulus is studying initial screen time data from the ABCD study.
Researchers are hoping, with permission from the kids and their parents, to log screen time automatically on smartphones and other devices.
Looking ahead
Will this bring us closer to knowing if too much screen time is bad for kids?
"I do think the longitudinal aspect of ABCD will help us make more reasonable recommendations," says Dr. Paulus, but much depends on what the study finds over the long run.
After all, the way kids use screen time when they're 9 or 10 may change when they hit puberty. And every child is different.
"Some kids say it's easy for them to spend a couple of hours on their phone and then go do something else, while others see it as an escape and feel bad or get angry if they're not spending that screen time," he says.
The findings will likely interest many parents.
That includes Dr. Dowling herself, who admits she's struggling to set reasonable screen limits for her 12-year-old daughter and 13-year-old son.
"They often spend time on their digital devices when I would rather they were doing other things," she adds.
This health news has been brought to you by the publishers of
Health Reviews, Tips and News
Website. Visit today for great
health tips
and reviews.